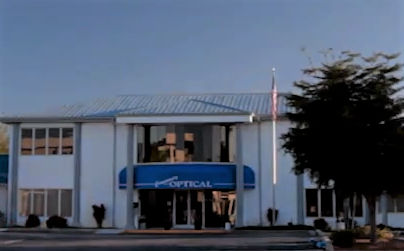 BEACHWOOD, OHIO (June 16, 2022) – Tramview Capital Management has teamed up with Vanbarton Healthcare Group, a newly formed operating division of New York City-based real estate investment manager Vanbarton Group LLC, in a joint venture targeting healthcare investments in select markets throughout the country.
Earlier this year, Vanbarton Group launched a healthcare division led by industry veterans Steve Leathers and Sean Leahy. Vanbarton Healthcare Group plans to acquire high quality medical office and specialty healthcare properties in growing markets throughout the US. With its healthcare joint venture partner Tramview Capital Management, the division is targeting approximately $100 million of healthcare investments in the coming quarters.
The venture's first closing consists of two medical office buildings totaling approximately 19,000 square feet in Port Charlotte and Venice, Florida which are fully leased to one of the largest providers of eye care services in Southwest Florida.
The acquisition included the flagship location for Community Eye Centers located adjacent to two major acute care hospitals with over 500 beds in Port Charlotte, Florida. The second location in Venice, Florida is located on the Tamiami Trail Road, a major route along Western Florida with approximately 41,000 cars passing per day.  Each of these properties benefits from significant demographic tailwinds, with both above average population growth and a disproportionately high over 65 population who are large consumers of ophthalmic care.
"The recent Florida closings are indicative of Vanbarton Healthcare Group's strategy of identifying overlooked pockets of value in an increasingly popular healthcare investment arena," said company principal Steve Leathers. "Both properties offer steady cash flow with minimal landlord obligations coupled with attractive annual rental increases."
The Vanbarton and Tramview joint venture will continue to seek similar opportunities in the healthcare real estate vertical in strong markets throughout the United States.
"The acquisition of these two well-located properties aligns with our strategy to aggregate well leased, quality medical office assets in U.S. markets with strong fundamentals," said Rob Davies, Managing Partner of Tramview Capital Management. "Vanbarton has built a first-rate team, and we are thrilled to partner with them in executing this investment strategy."
ABOUT TRAMVIEW CAPITAL MANAGEMENT:
Tramview Capital Management is a value-oriented real estate investment management firm focused on investing in institutional quality real estate in targeted growth markets across the U.S. Tramview was formed in 2020 and is currently investing its second comingled fund. Tramview leadership has overseen and managed approximately $5 billion of equity invested globally across all property types and throughout the capital stack on behalf of institutional clients (e.g. pension funds, sovereign wealth funds, endowments, foundations) and high net worth individuals. For more information, please visit www.tramview.com.
ABOUT VANBARTON GROUP:
Vanbarton Group, LLC, is a vertically integrated real estate investment manager for global institutional investors.  The New York-based firm has approximately 50 employees located in several offices throughout the country including New York, San Francisco and Seattle.  For more information visit vanbartongroup.com.