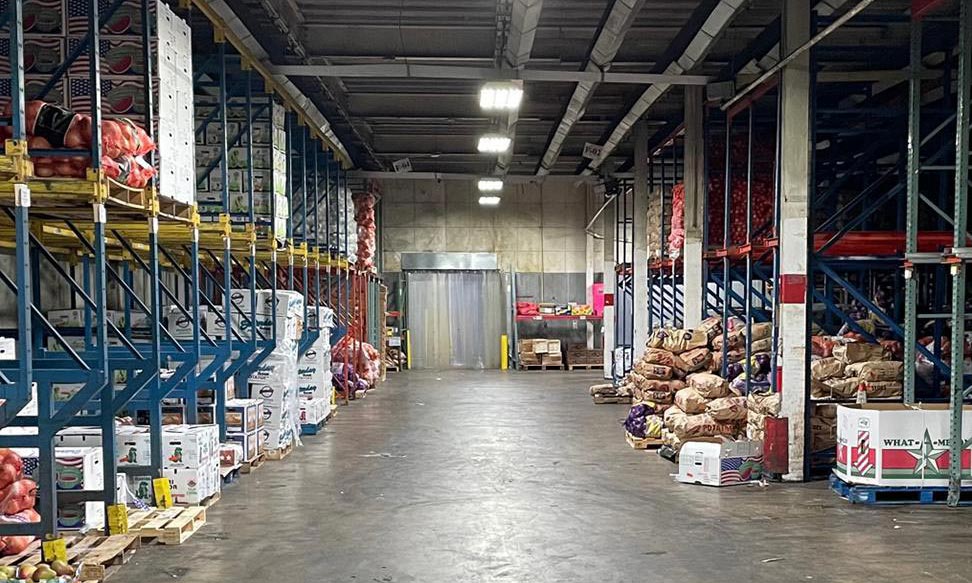 BEACHWOOD, OHIO (July 10, 2023) – A joint venture between Tramview Capital Management ("Tramview") and East Capital Partners recently completed the off-market acquisition of a 76,991 SF industrial cold storage facility located at 5400 Longleaf Street in the growing Jacksonville, FL market. The infill property is situated in the highly desirable Westside Submarket and provides multiple points of access to major markets and distribution channels through its close proximity to three interstate highways, JAXPORT – Florida's largest container port by volume, and three rail lines.
The purpose-built cold storage facility is 100% leased to What Chefs Want, a private produce and food distributor serving supermarkets, as well as over 16,000 restaurants nationally. The approximately 5.65-acre property contains excess land allowing for additional trailer and outdoor storage, along with the potential to add approximately 30,000 SF of additional space in a market with strong demand for institutional cold storage space and minimal vacancy.
Drew DeWitt, Co-Founder of East Capital Partners, stated "We are excited to partner on this off-market deal with Tramview and begin to expand into the rapidly growing Jacksonville, FL cold storage market. We intend to make significant improvements to the building to maintain its strong competitive position within the market."
Rob Davies, Managing Partner of Tramview, also commented, "We are excited to partner with East Capital Partners to acquire this well-located, functional property in a growing market at attractive pricing. The investment provides a healthy cash flow profile, along with value-add potential to enhance income and generate strong returns for our investors."
ABOUT EAST CAPITAL PARTNERS:
East Capital Partners is a privately owned real estate investment company that invest in off-market institutional real estate and developments in the Eastern United States on behalf of our own account, pension funds and other leading institutions and individuals. East's approach to value creation ranges from the less intensive – improving existing operations, leasing, and renovations – to more intensive activity such as major repositioning, change of use, and ground-up development. For more information, please visit https://eastcp.com.
ABOUT TRAMVIEW CAPITAL MANAGEMENT:
Tramview Capital Management is a value-oriented real estate investment management firm focused on investing in institutional-quality real estate in targeted growth markets across the U.S. Tramview leadership has overseen and managed approximately $5 billion of equity invested globally across all property types and throughout the capital stack on behalf of institutional clients (e.g. pension funds, sovereign wealth funds, endowments, foundations), wealth management firms, and high net worth individuals. For more information, please visit https://tramview.com.