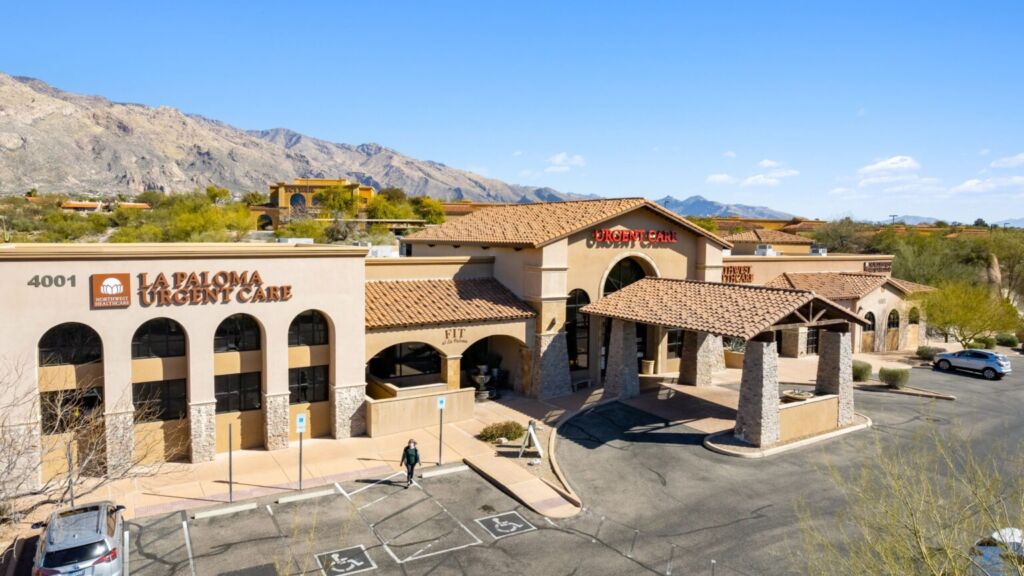 BEACHWOOD, OHIO (February 9, 2023) – Tramview Capital Management and the healthcare division of Vanbarton Group recently completed their first acquisition of 2023 with the purchase of a 24,000 square foot medical office building located in Tucson, Arizona. The property is fully leased to Northwest Hospital—one of the top integrated healthcare systems in southern Arizona. Situated on Sunrise Drive in the affluent Catalina Foothills, the multi-functional building provides urgent care, primary care, cardiology and physical therapy services. With a population of over one million, Tucson is Arizona's 2nd largest city and is positioned for strong growth in the coming years.
"The closing was completed despite continued headwinds in the capital markets. Our lending and investing partners recognize the value of the Vanbarton Healthcare team and the property's favorable attributes" said company principal Steve Leathers. "The property's prime location in the Catalina foothills market has high barriers to entry and serves a strategic location for the tenant."
Vanbarton's healthcare team and their joint venture partner, Tramview Capital Management, are continuing to seek out similar opportunities in high growth and fundamentally strong markets. "Our strategy with Vanbarton is to build a high-quality portfolio of medical office buildings with steady and predictable cash flow," said Rob Davies, Managing Partner of Tramview Capital Management. "The hospital tenancy and prime location were a few of the many attributes that make this an attractive investment."
ABOUT TRAMVIEW CAPITAL MANAGEMENT:
Tramview Capital Management is a value-oriented real estate investment management firm focused on investing in institutional quality real estate in targeted growth markets across the U.S. Tramview was formed in 2020 and is currently investing its second comingled fund. Tramview leadership has overseen and managed approximately $5 billion of equity invested globally across all property types and throughout the capital stack on behalf of institutional clients (e.g. pension funds, sovereign wealth funds, endowments, foundations), wealth management firms, and high net worth individuals. For more information, please visit https://tramview.com.
ABOUT VANBARTON GROUP:
Vanbarton Group, LLC, is a vertically integrated real estate investment manager for global institutional investors. The New York-based firm has several offices throughout the country including New York, San Francisco and Seattle. For more information visit http://vanbartongroup.com.