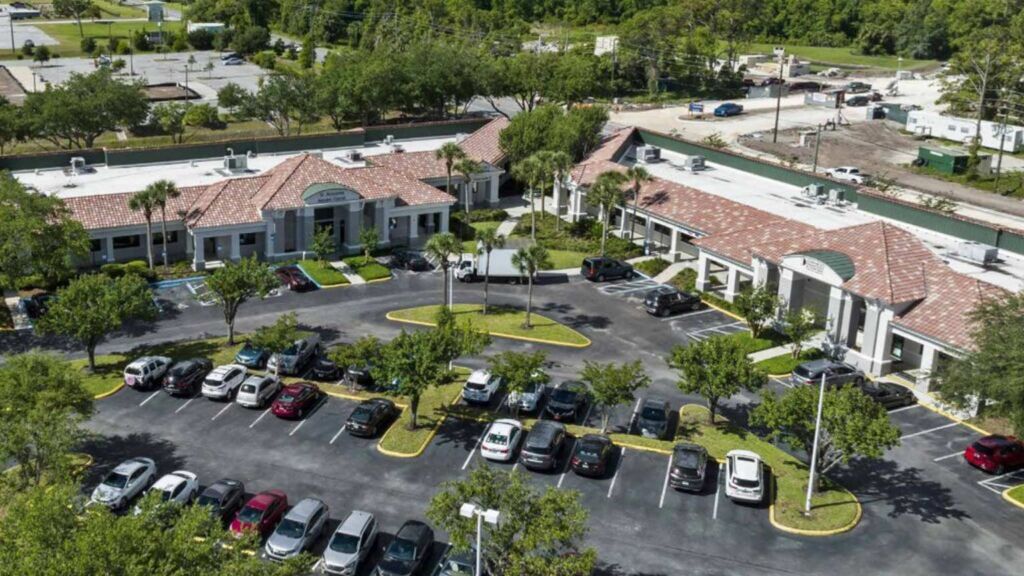 BEACHWOOD, OHIO (April 17, 2023) – Tramview Capital Management and the healthcare division of Vanbarton Group recently completed their second Florida investment with a pair of medical office buildings totaling 33,500 square feet located in St. Augustine, Florida. The property, commonly known as the Medical Office Building of St. Augustine, is leased to five national and regional tenants including Brooks Rehabilitation—a nationally acclaimed rehabilitation-focused healthcare provider.
According to Vanbarton principal Steve Leathers, "The property has many favorable attributes including its strategic location near the area's largest hospital, easy patient access, and excellent tenant visibility. Three new long-term leases with the anchor tenant were signed at closing illustrating the commitment from tenants to the property. Steve also noted that "St. Augustine maintains high rankings for quality of life, business and tourism and is one of the fastest growing counties in Florida (and the U.S.) with 44% population growth between 2010 and 2020."
Vanbarton's healthcare team and their joint venture partner, Tramview Capital Management, are actively seeking similar opportunities for their growing portfolio of healthcare properties in select markets throughout the country. According to Rob Davies, Managing Partner of Tramview Capital Management, "Medical Office Building of St. Augustine stood out as a unique opportunity to acquire a well located property within the growing Jacksonville MSA, with a notable group of tenants providing needs-driven healthcare services."
ABOUT TRAMVIEW CAPITAL MANAGEMENT:
Tramview Capital Management is a value-oriented real estate investment management firm focused on investing in institutional quality real estate in targeted growth markets across the U.S. Tramview leadership has overseen and managed approximately $5 billion of equity invested globally across all property types and throughout the capital stack on behalf of institutional clients (e.g. pension funds, sovereign wealth funds, endowments, foundations), wealth management firms, and high net worth individuals. For more information, please visit https://tramview.com.
ABOUT VANBARTON GROUP:
Vanbarton Group, LLC, is a vertically integrated real estate investment manager for global institutional investors. The Firm has a national market presence with offices on both U.S. coasts and an investment history across 20 states as both an owner and a lender. For more information, please visit http://vanbartongroup.com.